Stickers Moments & Promotions
Race to Get Your Chiquita Fitness Stickers!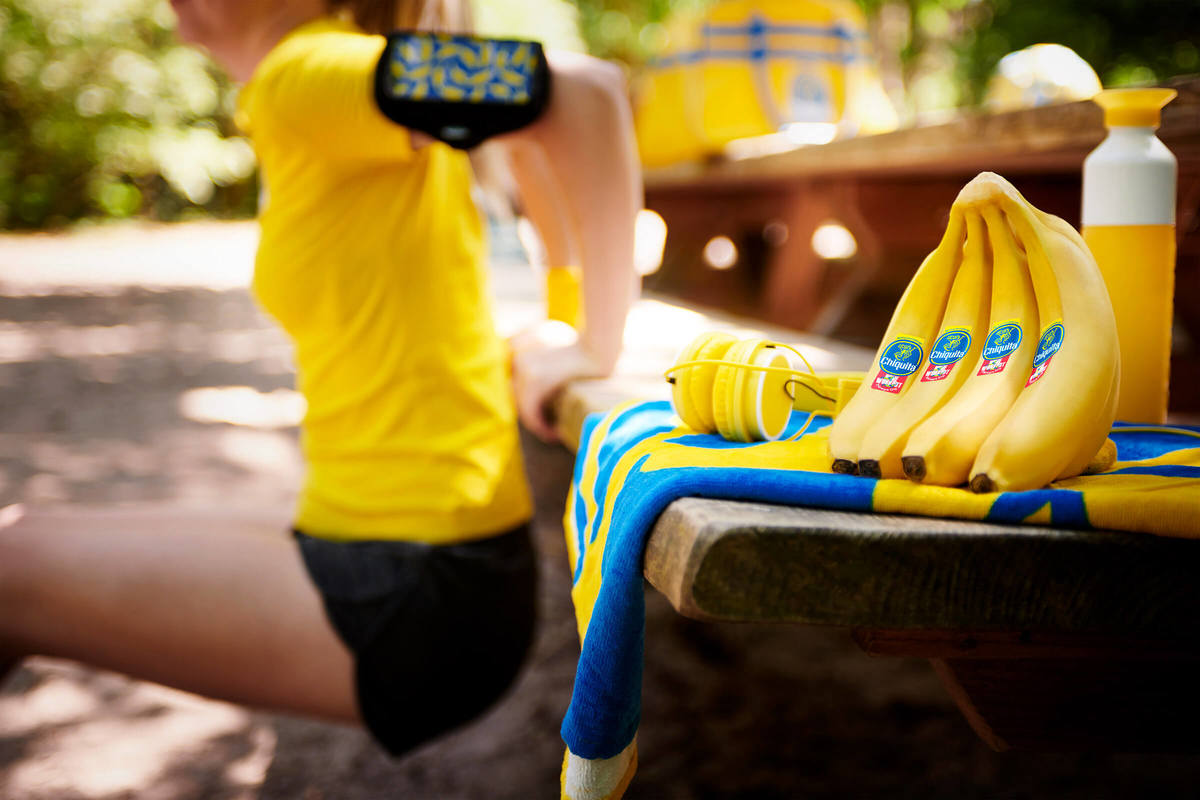 Chiquita is getting ready, set, go for a special edition of our iconic Blue Sticker for everyone out there who is bananas about fitness!
Thanks to the incredible success of our 2019 campaign, this summer we are preparing three new fantastic fitness challenges, with 12 brand-new stickers to collect.
The three challenges relate to three varieties of exercise – warm up, to prepare your body for a workout; home workout, a full routine of easy exercise for those who are now used to having a daily exercise routine at home; and mindfulness, great ways to relax after the workout session (or a shortcut for anyone who prefers their exercise in small doses!). There will be three videos available to explain each of the three exercises.
The Fitness stickers will be accompanied by six special fitness recipes, dedicated to each of the challenges. You can take part in Chiquita's new online game: A 'Match It' challenge that asks participants to identify the exercise that the happy banana is performing, and match it to the coinciding exercise. Match all 8 stickers and you'll have the opportunity to win some great prizes from Chiquita's sports swag.
Chiquita bananas provide the best taste and quality, and when it comes to fitness, they really are a power fruit. Loaded with essential vitamins and minerals such as B2 that helps maintain the body's energy supply, they are an excellent component for a fitness-focused diet. Bananas are also ideal for fitness enthusiasts because they contain fructose, a good and natural sugar. When fructose is combined with a generous helping of fiber, the sugars are slowly digested and absorbed, preventing a "sugar rush" and guaranteeing sustainable energy.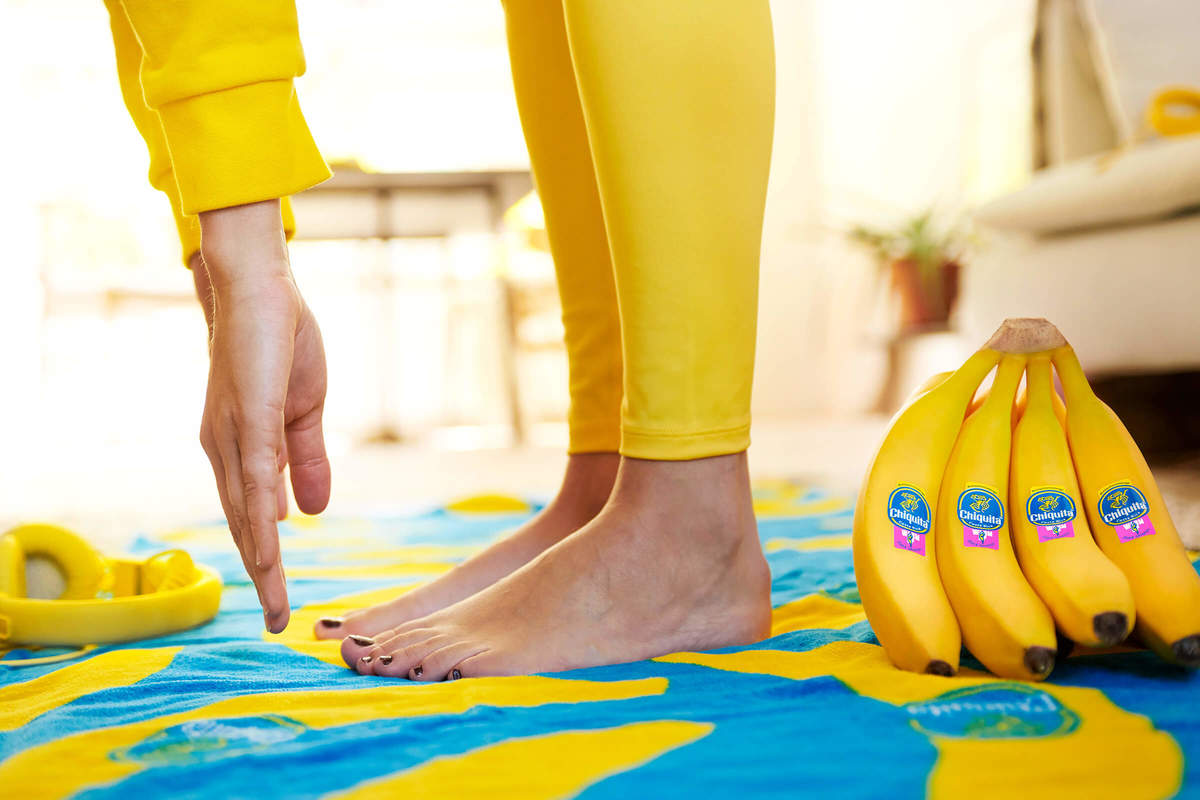 The soluble fiber in bananas also helps to drive down bad cholesterol and reduce the risk of coronary heart disease and type 2 diabetes. Rich in potassium and low in sodium, bananas can help you to sleep soundly and protect against heart attack and stroke.
The goodness in our bananas makes them the perfect ally in the search for a healthy, nutritious and delicious diet. and You can find a wide range of mouthwatering, nutrient-dense recipes on our website. Chiquita bananas can be used in many ways and for many different occasions, either by themselves as an after-exercise snack, or as part of a delicious cake, muffin, pancake or bread.
The fitness stickers will start arriving in stores this summer, with North America receiving them at the beginning of July, followed by Europe and the rest of the world. Don't forget to join in for the fun to begin!