Chiquita Reds
Reds are another specialty banana that adds something excitingly different to our much-loved banana set.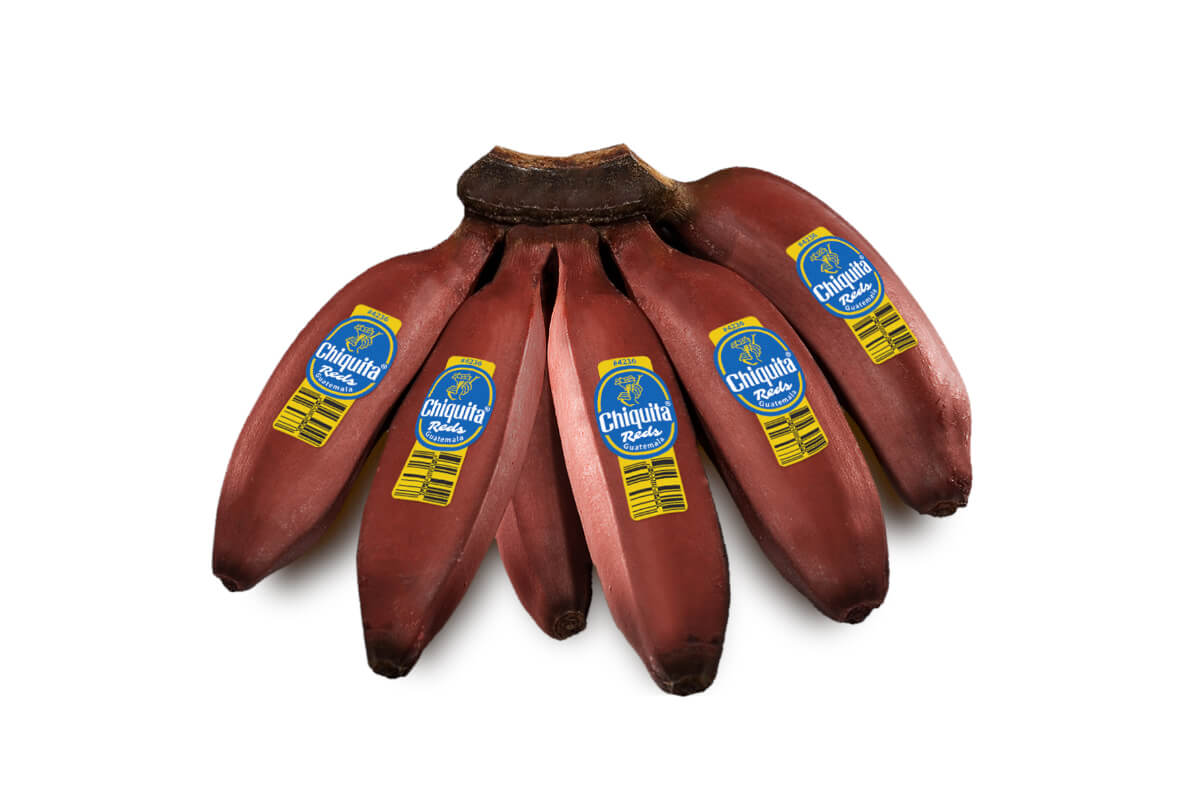 Chiquita Reds are shorter, plumper, and very healthy. They should only be eaten when ripe, as an immature Red banana tastes like dry and chalky starch.
However, when ripe, this banana will have a thick, brick-red peel and ivory-hued, semi-soft flesh whose outstanding flavor is sweet and creamy with raspberry highlights. Red bananas also have more beta carotene and vitamin C than yellow banana varieties.
This content is restricted to registered Chiquita retailers
Discover our product catalog
Services Catalog
What does Chiquita stands for?
To be the banana of choice in every market we are in, providing our consumers and customers with the highest quality product and service, all the way from our farms to shelves
Product Catalog
What makes a Chiquita banana so special?
Bananas are a category with mass appeal where their something for everyone. Discover our product catalog which contains all the range of Chiquita bananas available for you.