Chiquita Minis
Our specialty bananas are here to add an exciting extra dimension to the banana category.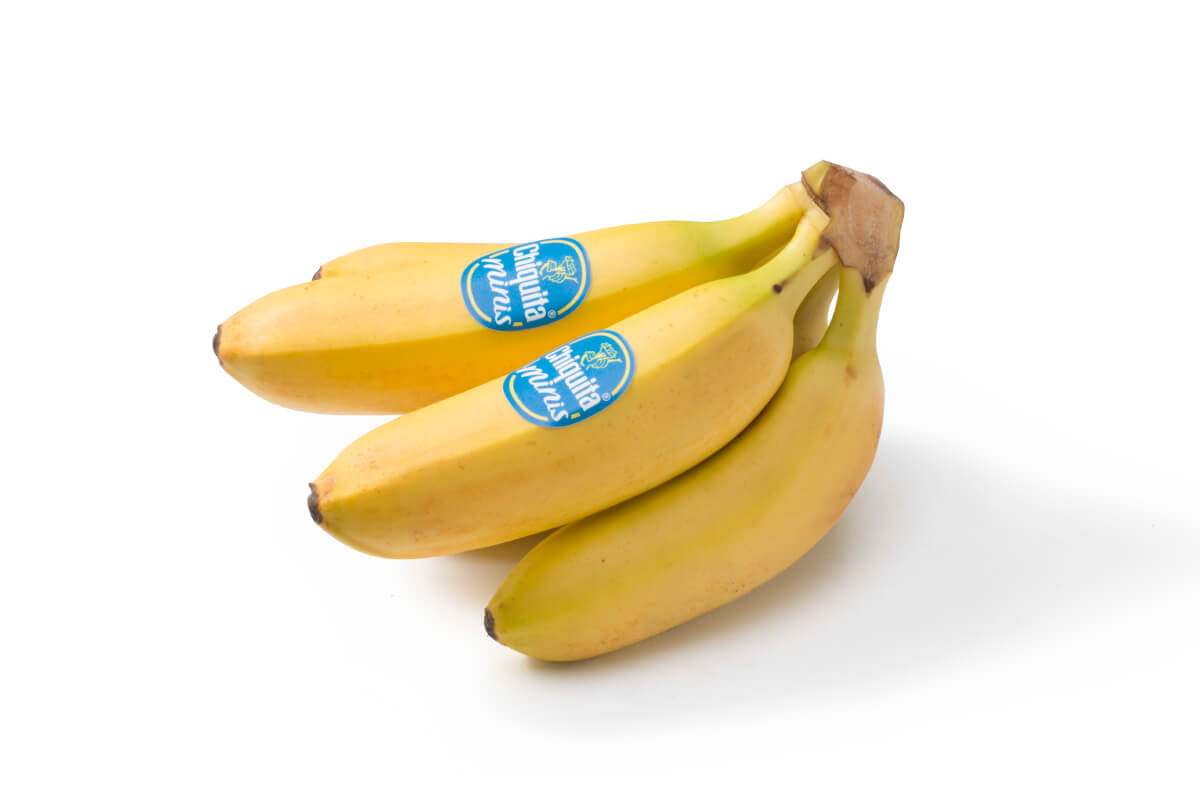 They are a naturally smaller, sweeter variety of our regular banana. Their skin is thinner than that of the familiar Cavendish variety, so sometimes it's easier to peel them from the bottom.
Two Chiquita Minis a day equals a full serving of one regular banana. Chiquita Minis contain no fat, cholesterol or sodium, and they taste just like our regular bananas – just a little sweeter.
This content is restricted to registered Chiquita retailers
Discover our product catalog
Services Catalog
What does Chiquita stands for?
To be the banana of choice in every market we are in, providing our consumers and customers with the highest quality product and service, all the way from our farms to shelves