Chiquita Manzanos
These specialty bananas add even greater variety to the banana set.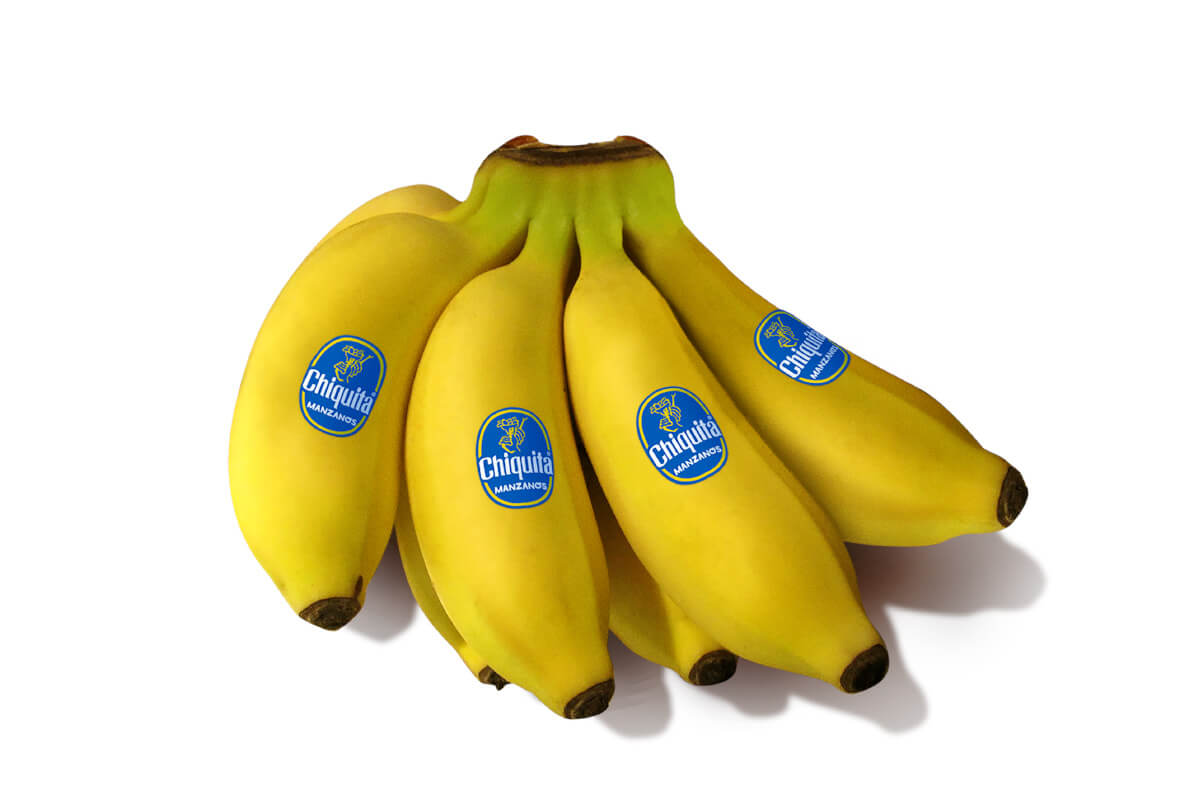 Chiquita Manzanos bananas are delicious tossed in fruit salads, blended in smoothies, baked in breads or simply eaten as a healthy snack. An average Chiquita Manzano is about four inches long with a pale-yellow peel that blackens as it ripens.
Like all bananas, they are a great source of potassium, with a 100-gram serving providing 10% of the daily value for this important nutrient.
This content is restricted to registered Chiquita retailers
Discover our product catalog
Services Catalog
What does Chiquita stands for?
To be the banana of choice in every market we are in, providing our consumers and customers with the highest quality product and service, all the way from our farms to shelves
Product Catalog
What makes a Chiquita banana so special?
Bananas are a category with mass appeal where their something for everyone. Discover our product catalog which contains all the range of Chiquita bananas available for you.