150 years of growing bananas, pioneer in sustainability. Chiquita helps to create a positive impact by implementing the principles of sustainability in all its business practices under the "Behind the Blue Sticker" initiative. We at Chiquita work constantly to co-create value for our customers, suppliers, associates and the community.
For the Greater Good – Meeting the challenge of TR4
400 million people in 135 countries rely on the banana industry. We owe it to all of them to work with others to stop TR4.
Finding a scientific solution
Chiquita has established an innovation facility to fund scientific efforts. In 2018, we funded the first global meeting of experts in Boston.
Partnerships
In 2018, we established a partnership with Wageningen University to tackle TR4.
Stepping Up
We are taking a leadership position at the World Banana Forum to encourage peers and suppliers to engage with these efforts.
Raising Awareness
We work in all our markets to raise awareness and bring retailers and civil society on board to support our efforts.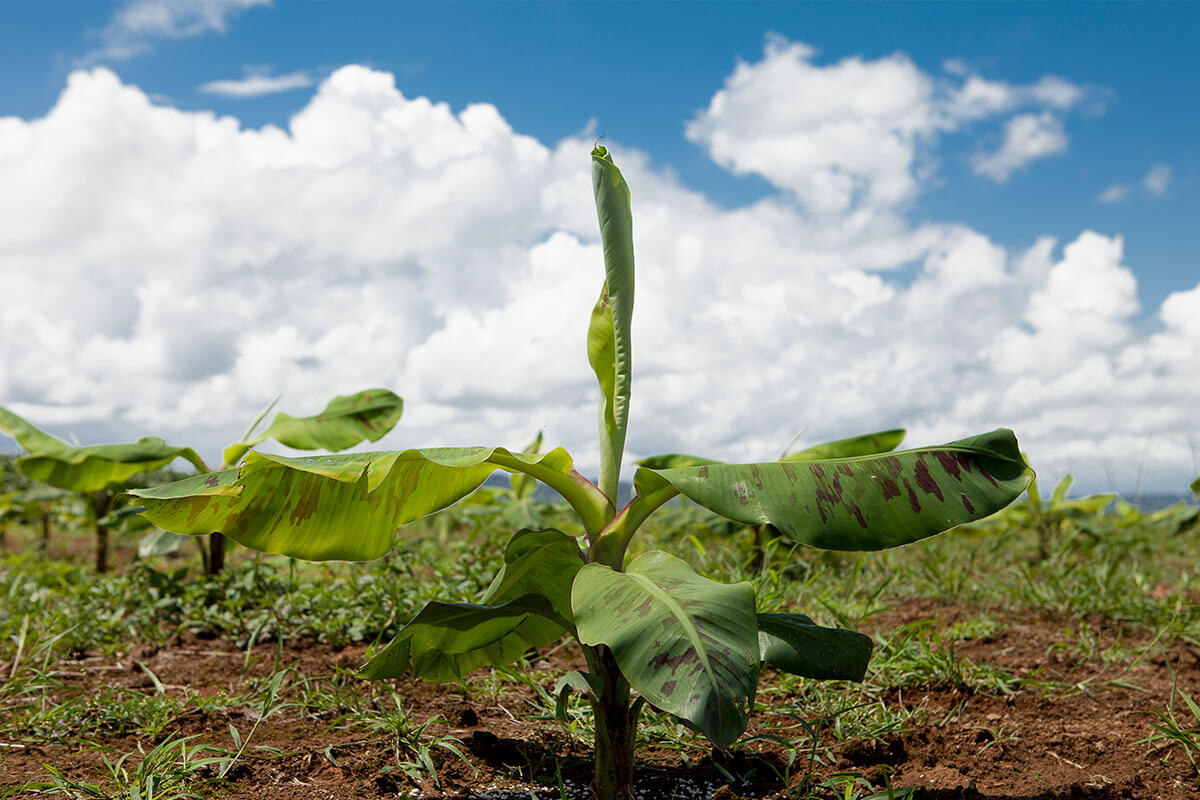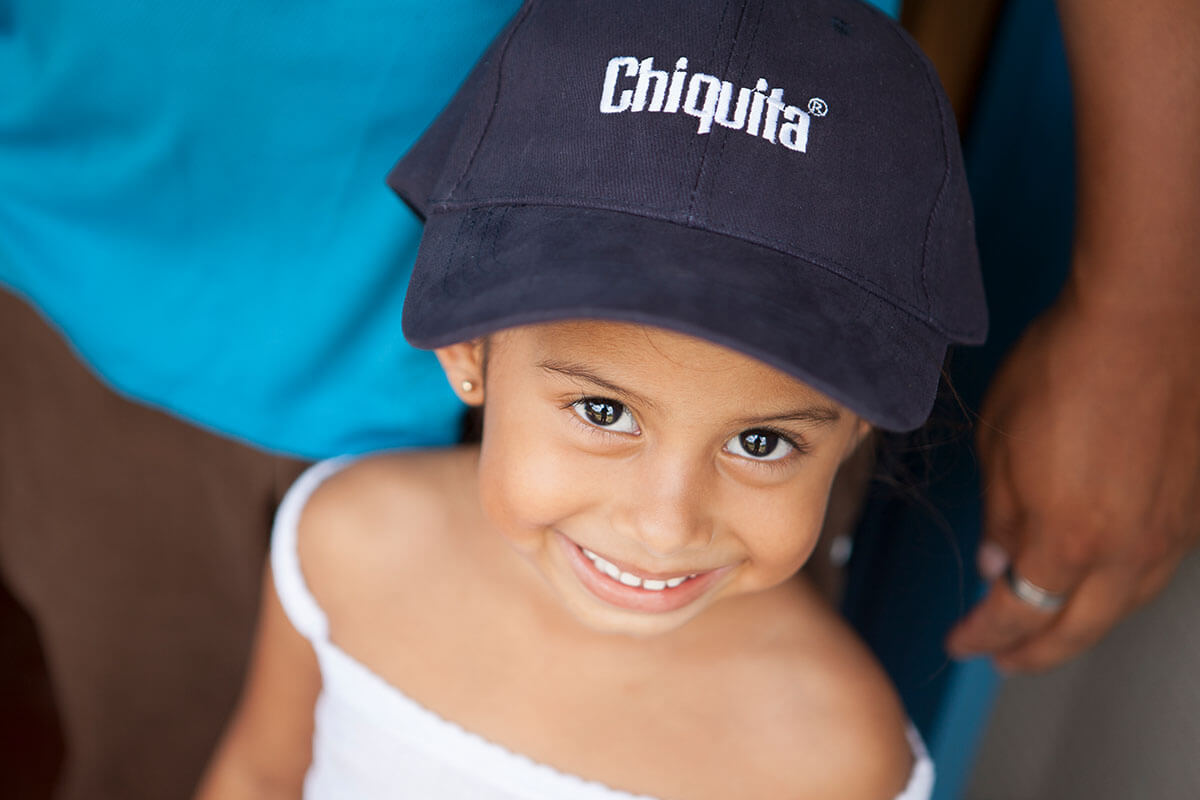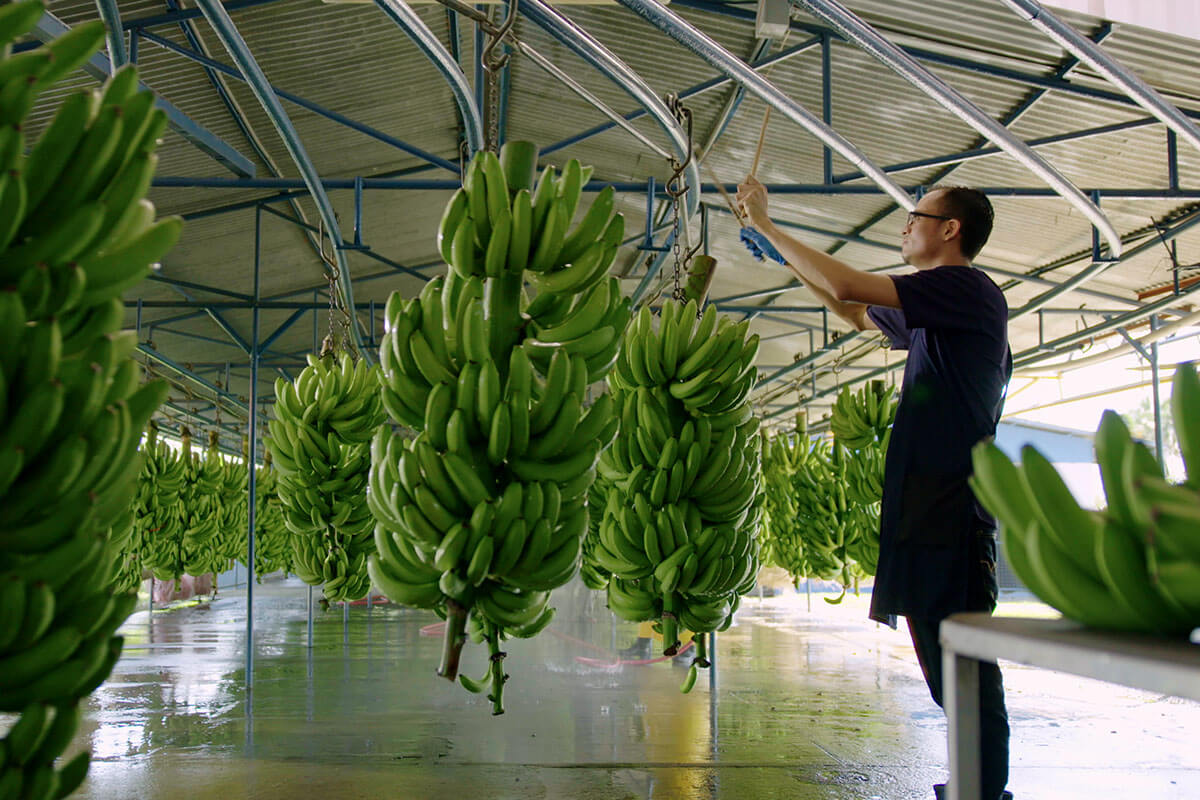 I believe that we now have a huge opportunity for innovation in the banana industry and i thank Chiquita for their speed of action and openness to embrace a new way forward. In doing so we will be helping millions of people across countries and markets.
Being a good neighbour – Protecting children's rights
The early years of development are key to an individual's life expectancy and earning potential. As a unique moment in life, childhood must be cherished and enhanced.
CRIA
In late 2017, Chiquita undertook the industry's first Child Rights Impact Assessments, in line with the UNICEF-developed methodology, on the company's farms in Costa Rica and Panama.
Culture
The Article One assessment identified a culture of non-discrimination and strong protection of pregnancy rights, with child rights well protected.
Action
Chiquita identified opportunities for improvement and remediation plans were immediately put in place to better enhance children's rights, especially around accessible transport to education facilities.
Education
We have reached 80% of our 2020 goal to help 20,000 school children. We are currently 33% of the way to our target of supporting 100 schools.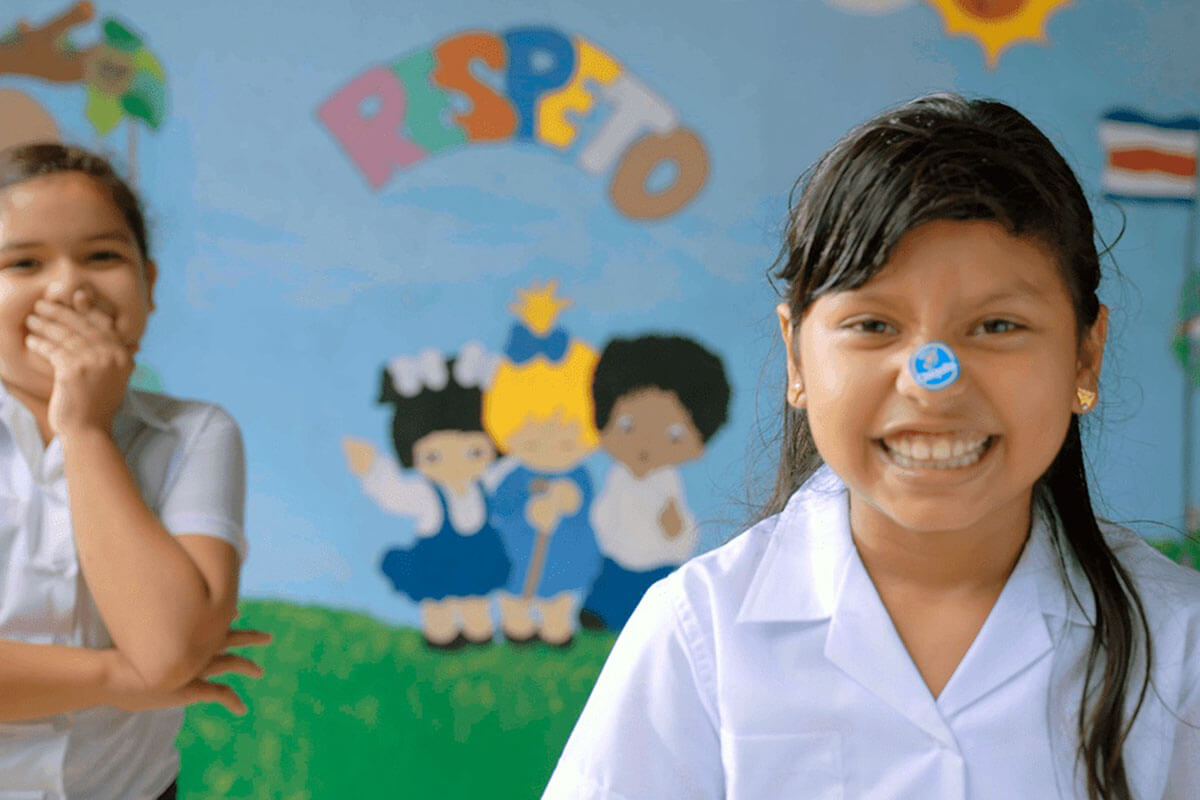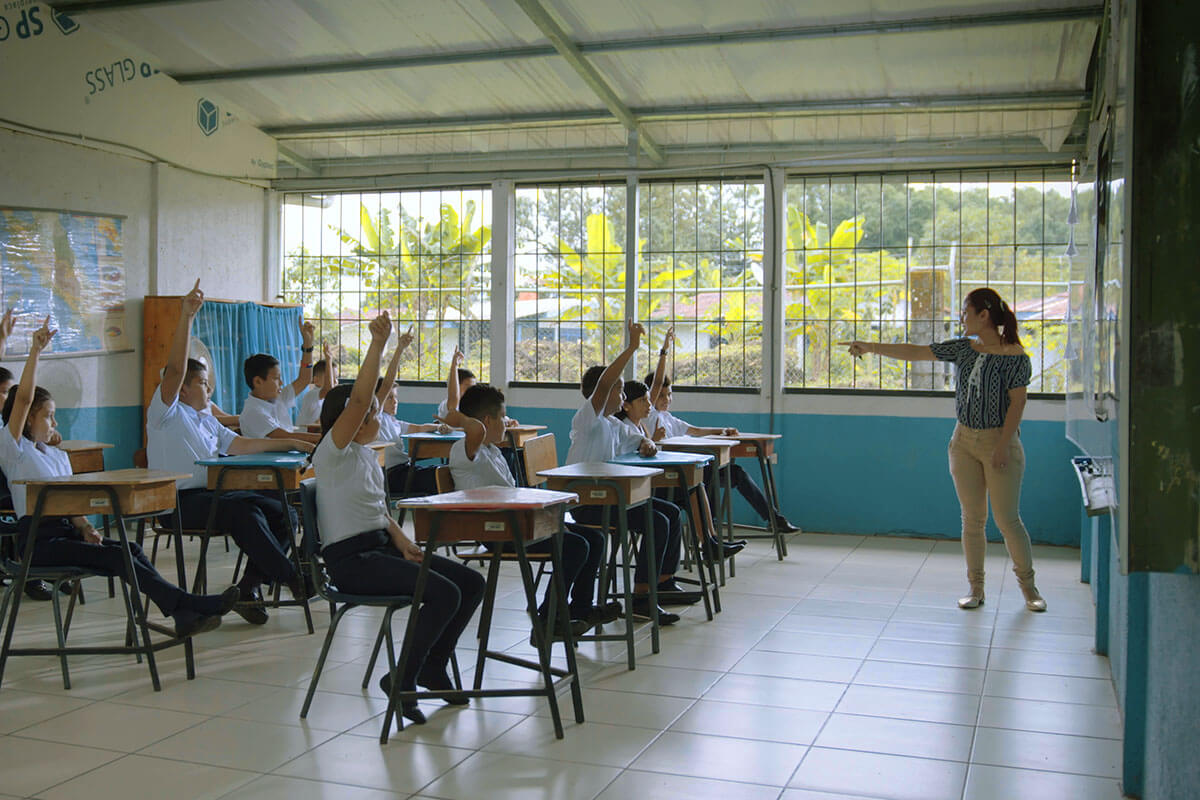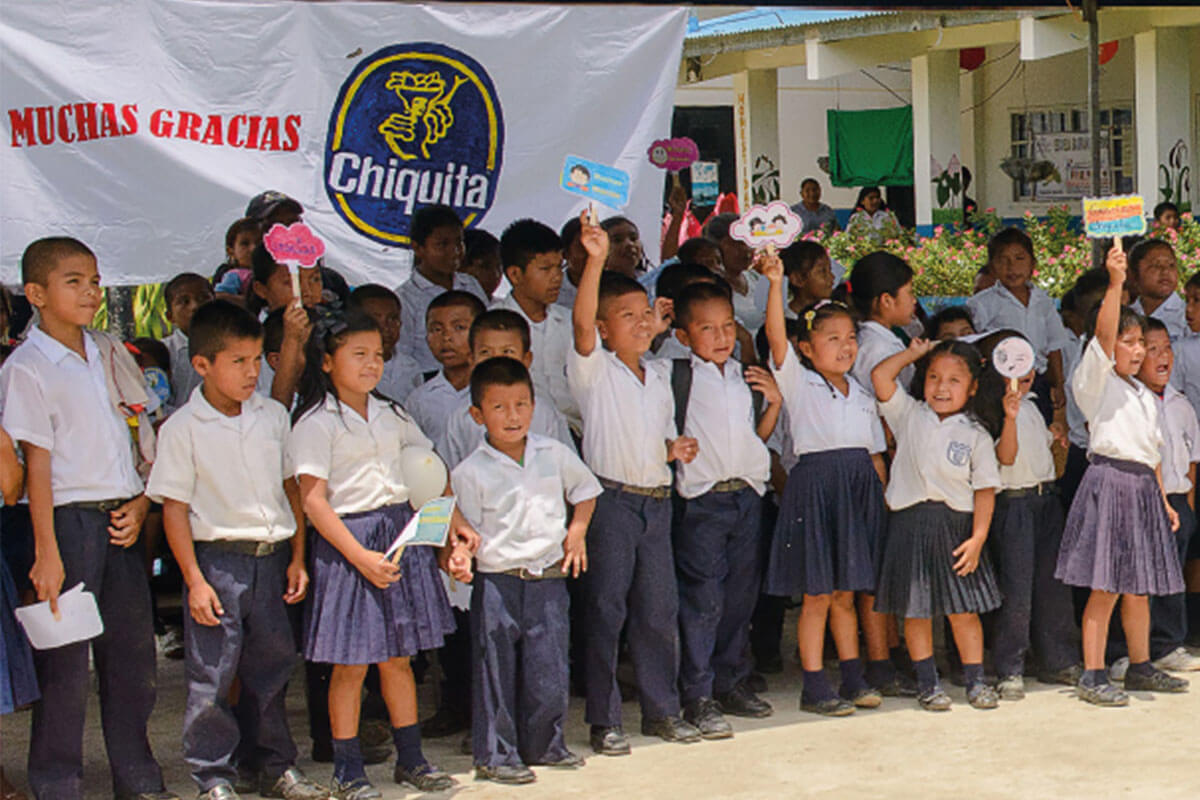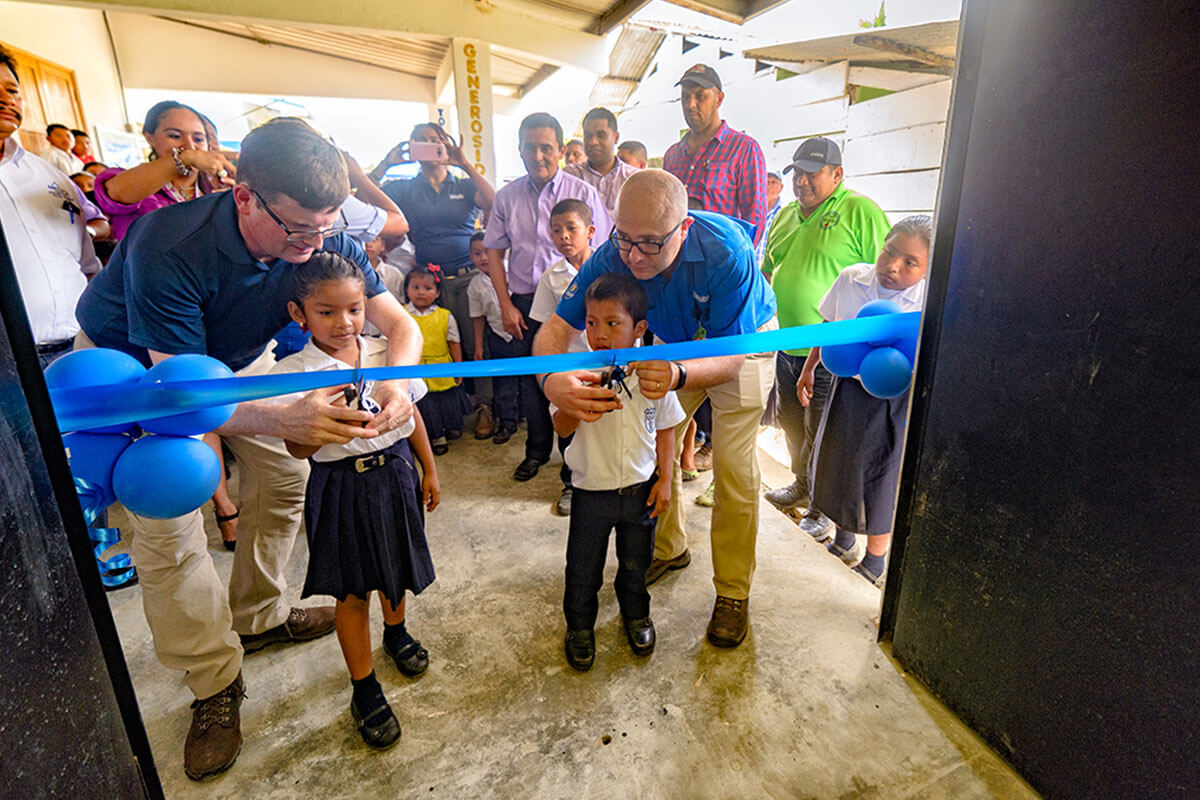 We applaud Chiquita for conducting a child rights impact assessment and believe that, amongst its peers, Chiquita's commitment to child rights exhibits strong leadership.
Farming in the most efficient way is good for the environment, society and business.
Operational Solutions
Average agricultural yields will need to increase by 40% if the 9.8 billion souls on planet earth in 2050 are all to be free from hunger, and our fragile ecosystems preserved.
Rejuvenation
To date 59% of all Chiquita Land has been rejuvenated increasing average yields by 20% from an already high base.
Organic
Chiquita saw an increase of 50% in organic banana sales in 2017. This is a reflection of our strategy to maximize areas where commercial viable organic production is possible.
Natural Systems
Cover crops now cover on average 33% of Chiquita land. As a result, against a 2014 baseline, we have reduced herbicide use by 36%.
Water
Half of all packing stations use water smart technologies reducing water consumption by at least 80% per station. We are rolling this to the remaining stations as part of our rejuvenation programs.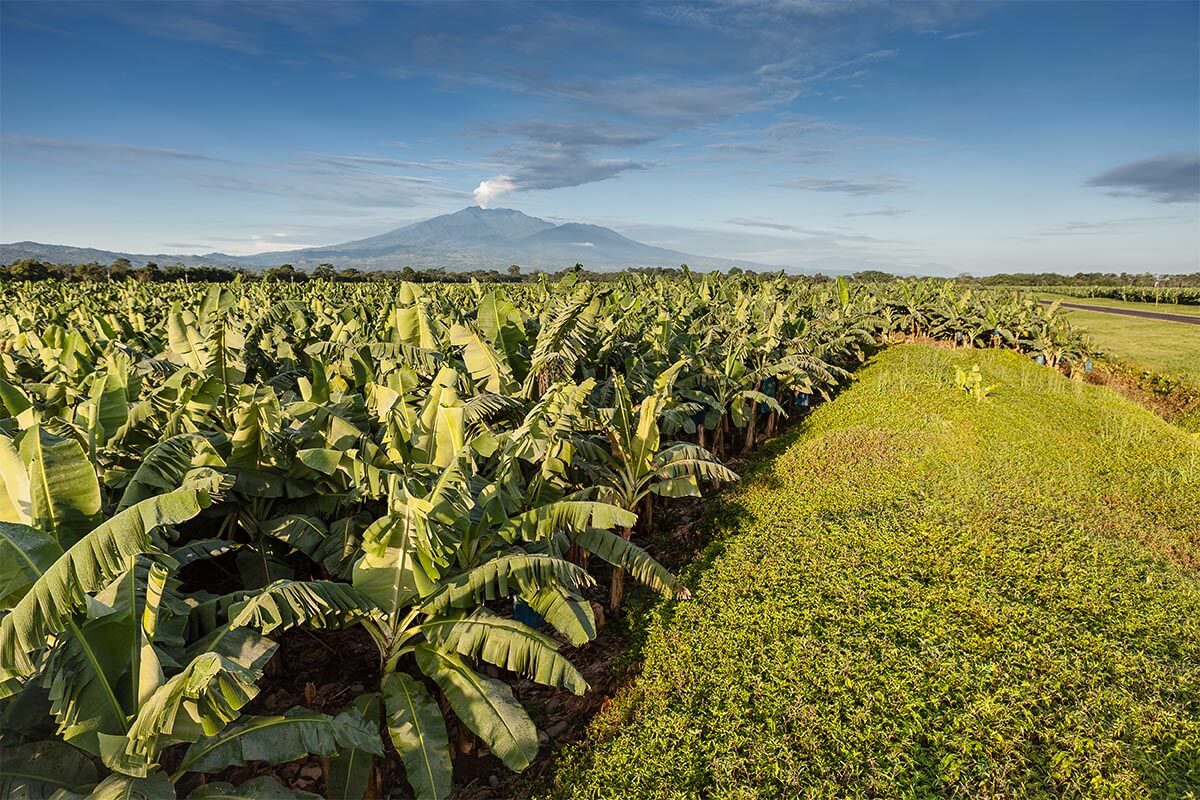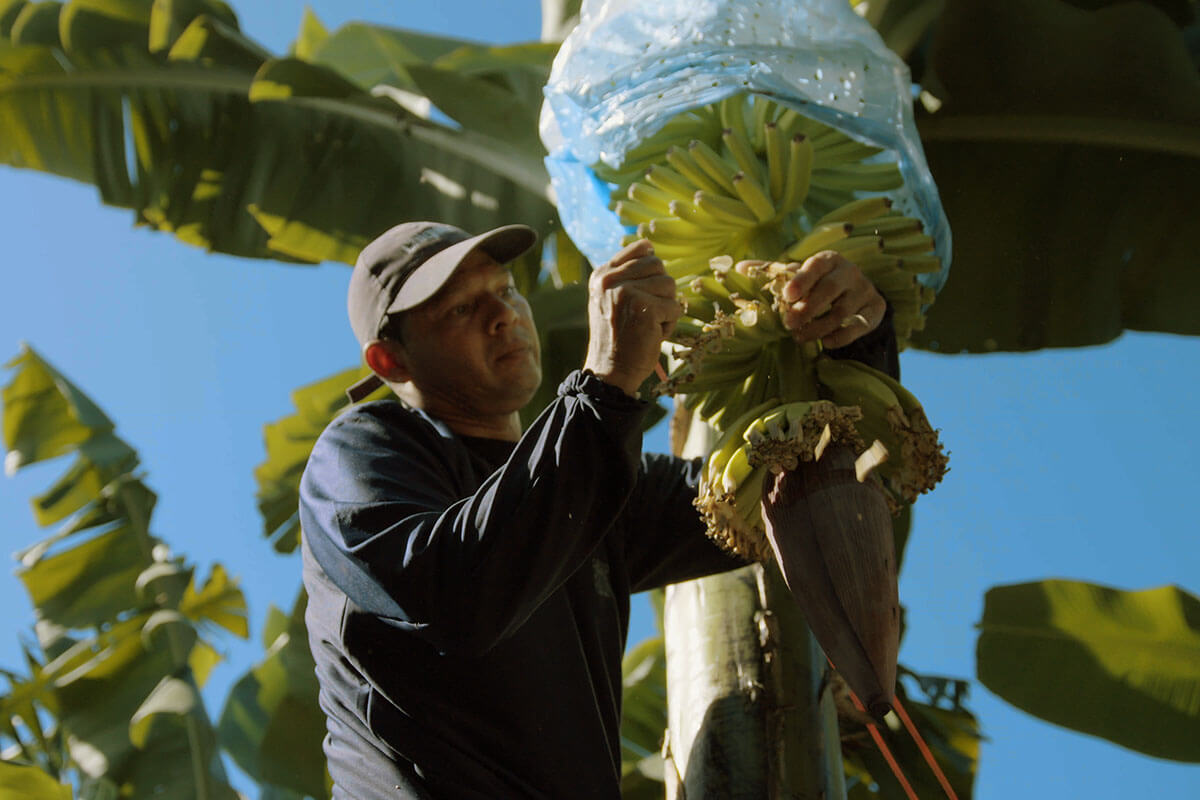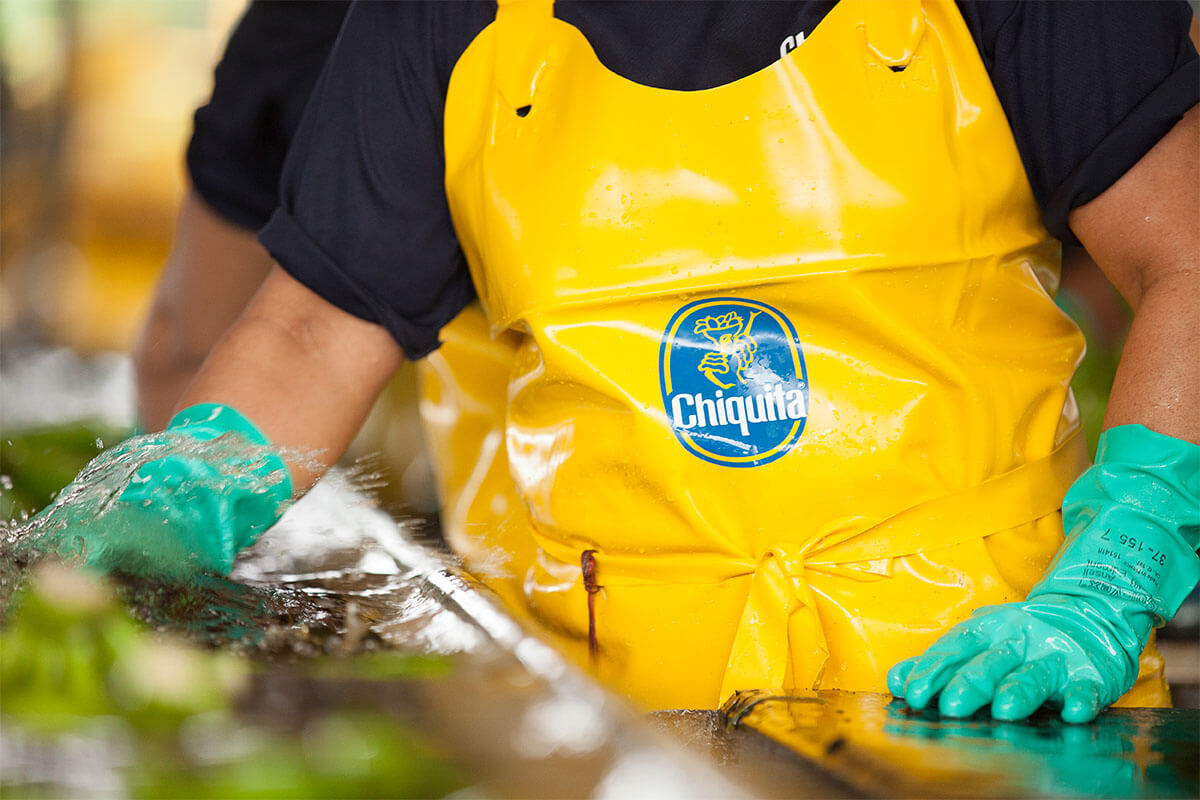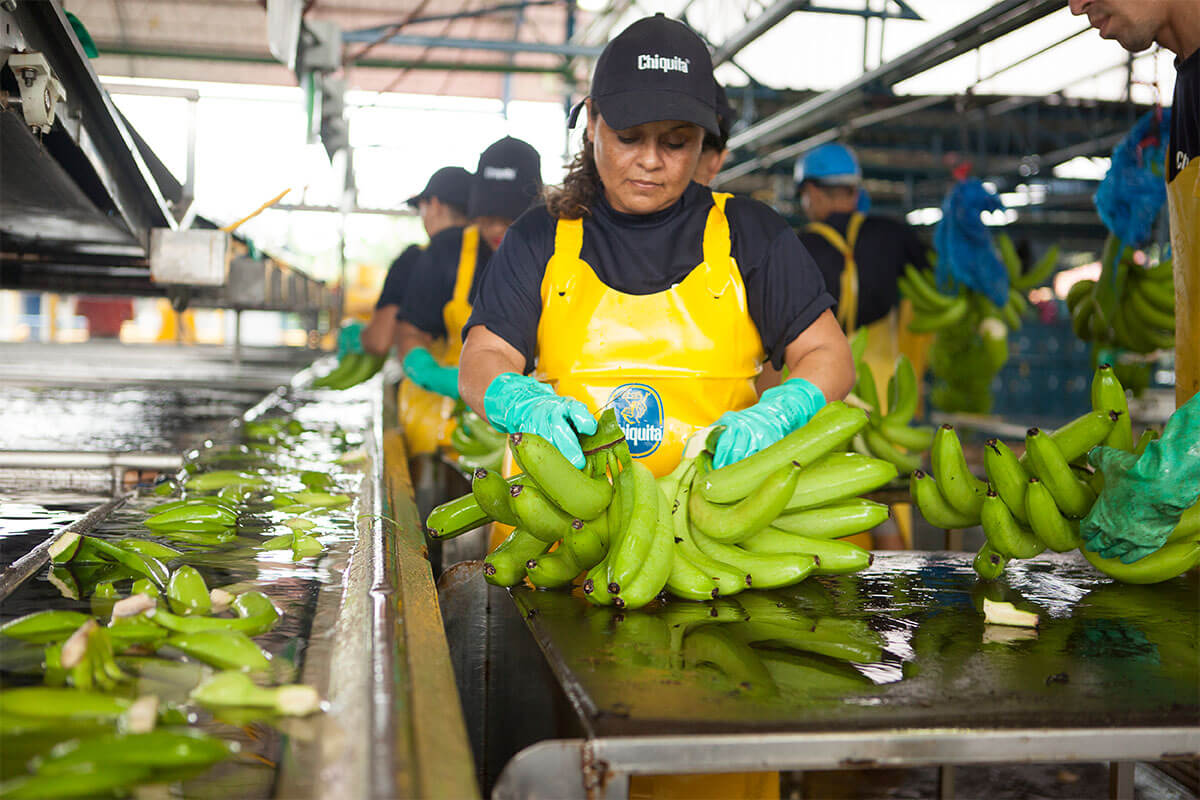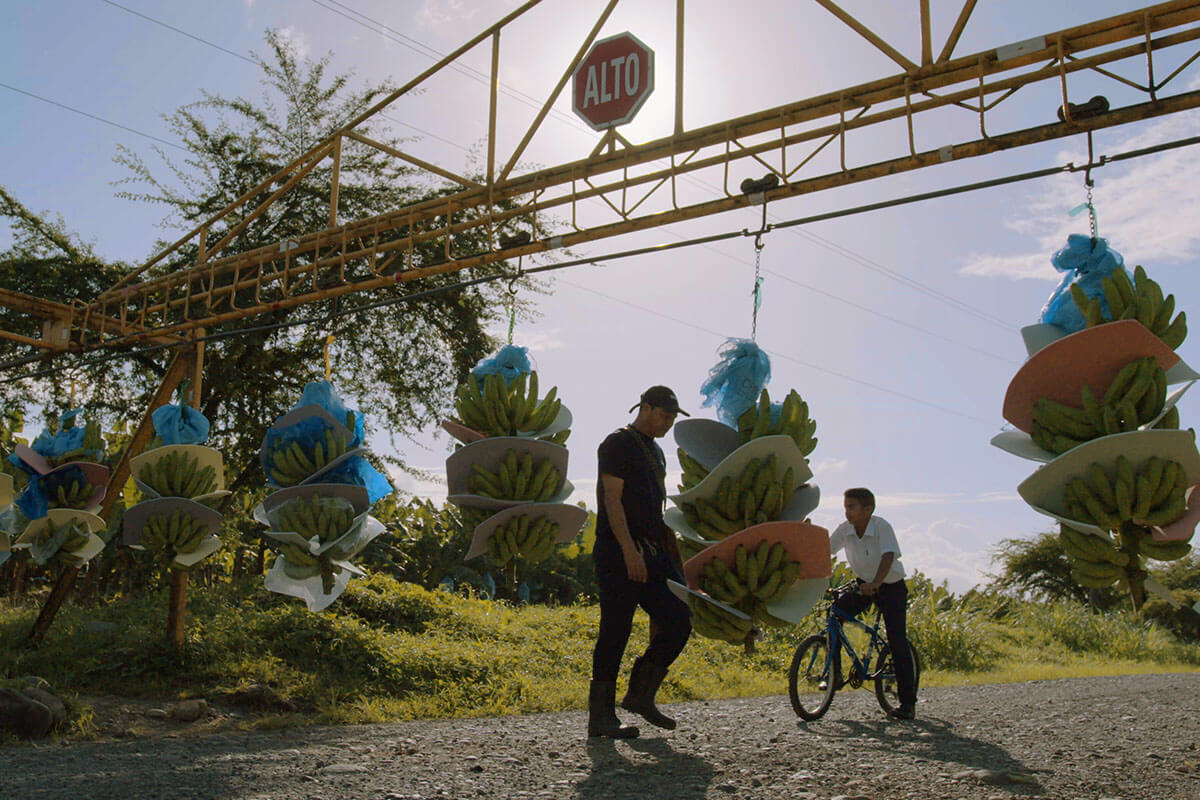 The Chiquita Timeline
The first Chiquita bananas are grown in Costa Rica.
The company initiates the first banana research in Latin America to develop new disease-resistant varieties.
Scientists recommend new varieties of bananas that are resistant to Panama disease.
Chiquita is the first company in the industry to test the pioneering scheme created by the Rainforest Alliance.
The Rainforest Alliance certifies the first two Chiquita-owned farms in Costa Rica.
All Chiquita owned farms are Rainforest Alliance certified.
Chiquita signs an agreement with the IUF (International Union of Food, Agricultural, Hotel, Restaurant, Catering, Tobacco and Allied Workers' Associations)/COLSIBA (Latin-American Coordination of Banana Workers Unions).
All Chiquita-owned farms in Costa Rica are SA8000 certified.
All Chiquita-owned farms are SA8000 certified.
All Chiquita owned farms are Global G.A.P. certified.
Chiquita becomes a founding member of the World Banana Forum (WBF), promoting sustainable practices throughout the global supply chain.
Chiquita undertakes a carbon footprint study with Massachusetts Institute of Technology (MIT), to reduce its CO2 footprint
The Women's Committee of IUF/COLSIBA/Chiquita is established to improve women's opportunities for personal and professional development.
The 10–year anniversary of the Nogal Nature and Community Reserve in Costa Rica.
Publishing of "The Corporate Social Responsibility Story of Chiquita" by Guido Palazzo, Professor in Business Ethics from the University of Lausanne.
Chiquita upgrades the Swedish Banana Ripening Centre, which creates 45% energy savings.
Chiquita promotes an extensive Child Rights study in Panama and Costa Rica.
Chiquita supports the global scientific congress (ICCP) in Boston to combat Panama disease TR4.
Sustainability Report 2022. Chiquita publicly presents its sustainable measures and long term commitment towards the clients, the community and the environment.
Food and Safety certifications
Global G.A.P
G.A.P. stands for Good Agricultural Practice – and GLOBAL G.A.P. is the worldwide standard that assures it. They are a global organization with a crucial objective: safe, sustainable agriculture worldwide. Global G.A.P members set voluntary standards for the certification of agricultural products around the globe, creating private-sector incentives for agricultural producers worldwide to adopt safe and sustainability practices in agriculture.
Globally connecting farmers and brand owners in the production and marketing of safe food to provide reassurance for consumers, Global G.A.P lays the foundation for the protection of scarce resources by the implementation of Good Agricultural Practices with a promise for a sustainable future; today is the world's leading farm assurance program, involving more than 125 countries.
SA 8000
Social Accountability International's SA8000 labour rights standard is one of the world's pre-eminent social standards. SA8000 ensures that our company observes the ILO Core Conventions that prohibit forced labour, child labour and discrimination and permit freedom of association and the right of employees to bargain collectively. Simply put, this is the right of employees to freely join unions and to make representation to the employer (often through a trade union representative) to negotiate working terms (wages, hours, rules) and conditions. 
Under the terms of the SA8000 we may not discriminate against employees (on the grounds of gender, race, religion, orientation) or tolerate abuse and harassment. We are also required to comply with all applicable laws, to have the procedures and processes in place to protect our employees' health and enable them to work safely, to offer compensation (sufficient to meet the basic needs of employees and their families) when appropriate and to comply with industry standards and national laws on working hours.
RAINFOREST ALLIANCE
The Rainforest Alliance programs meet rigorous sustainable agriculture standards that conserve biodiversity and provide sustainability in livelihoods.
Being a Rainforest Alliance certified banana producer means:
– Producing bananas with respect for the environment and providing good and fair working conditions for our employees
– A management system must be capable of ensuring that compliance with the criteria is maintained over time
Protection of ecosystems and biodiversity are essential environmental criteria;
– The social criteria include detailed health and safety requirements and mandates' compliance with the labour rights requirements of the ILO (International Labour Organization)
– Employees and their families must have access to health care, education and recreational facilities
– Good agricultural practices, such as minimal and strictly controlled use of agrochemicals, conservation of water and soils and integrated waste management are part of this comprehensive standard.

Compliance section
Chiquita is committed to conducting business with integrity and complying with both the spirit and letter of the law. We are proud of being a good corporate citizen, and our actions reflect our values of integrity, respect, and responsibility.
We use all our best efforts and processes to conform with the complex compliance requirements that multinationals must meet.
Examples include our approach to ethics, supply chain transparency (e.g. California Transparency in Supply Chains Act Statement and the UK Modern Slavery Act), FCPA, OFAC, taxes, and our constant search for certifications that ensure our proper governance, such as C-TPAT (The Customs Trade Partnership Against Terrorism).
Discover Chiquita business
Category leadership
Chiquita is the #1 consumer preferred banana brand
Chiquita understands that the banana category is part of an ever-changing industry that is evolving to meet the needs of consumers and shoppers alike.
Quality Standards
Quality is in our DNA, from seed to shelf.
Part of the Chiquita difference is our company wide, laser-like focus on providing quality products for our consumers and quality service for our business partners.