Category Leadership
Chiquita reinforces its priority and commitments on sustainability at Fruit Logistica
Chiquita has participated in Fruit Logistica Berlin for a number of years, showcasing the brand's offer as it distributes and promotes its much-loved products in major European markets and across the world.
Chiquita's eye-catching and extensive stand at the globally renowned Fruit Logistica Berlin fair featured popular attractions including the launch of the sustainability report and the company's new B2B website portal. Also, a Miss Chiquita photo area and an augmented reality experience.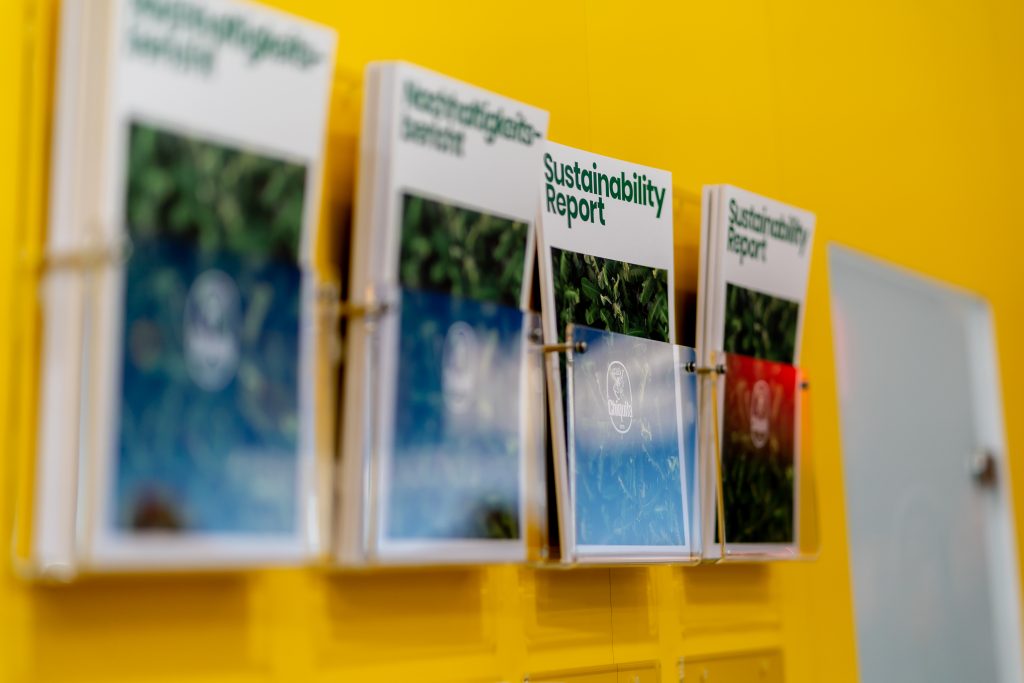 The annual show, which took place from 5-7 February this year, was attended by 3,300 exhibitors and 72,000 trade visitors keen to realize their business potential within the international fresh produce sector. 
Across the three days of the fair, Chiquita's senior management, sales team and marketing experts met customers and business partners to discuss new business growth opportunities and objectives for the coming year. 
The company's 322m2 stand was designed to create an air of openness and reflect the commitments behind sustainability, utilizing an open booth format with natural plants to signal its welcome to all those who want to engage with Chiquita. 
The booth was divided into several key areas, including an augmented reality experience allowing visitors to virtually explore banana farms in the Tropics and learn, through the medium of phone and headphones, about Chiquita operations: from growing to harvesting, from packing to shipping of its world-famous delicious bananas.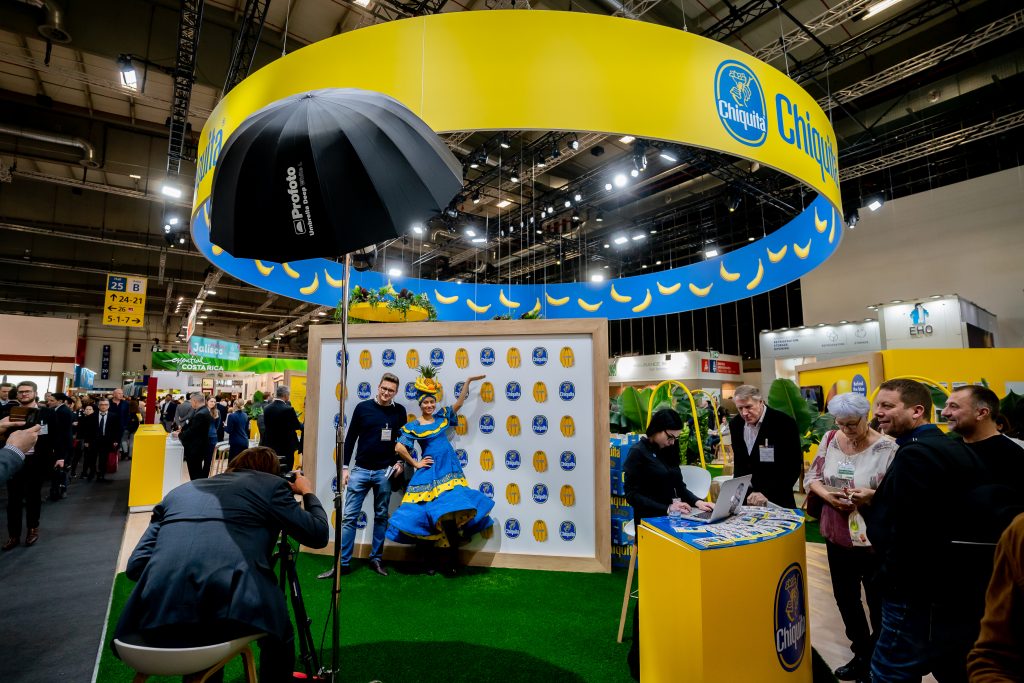 A 52-in touch screen nearby was dedicated to Chiquita's online B2B portal, showcasing its usage and a wide variety of exciting new content dedicated to ensuring customers enjoy the full benefits of its services. 
The booth also helped to underline the company's biodiversity leadership through a green station with real banana stems, where copies of the company's new and updated sustainability report were available for visitors. The sustainability strategy, 'Behind the BLUE STICKER' is embedded in all operations, embraces partnerships with key organizations and is underpinned by Chiquita's many standards and accreditations. It started with a Rainforest Alliance certification of its farms over 20 years ago, in 1994 and now includes SA8000 and Global Gap certification for all farms.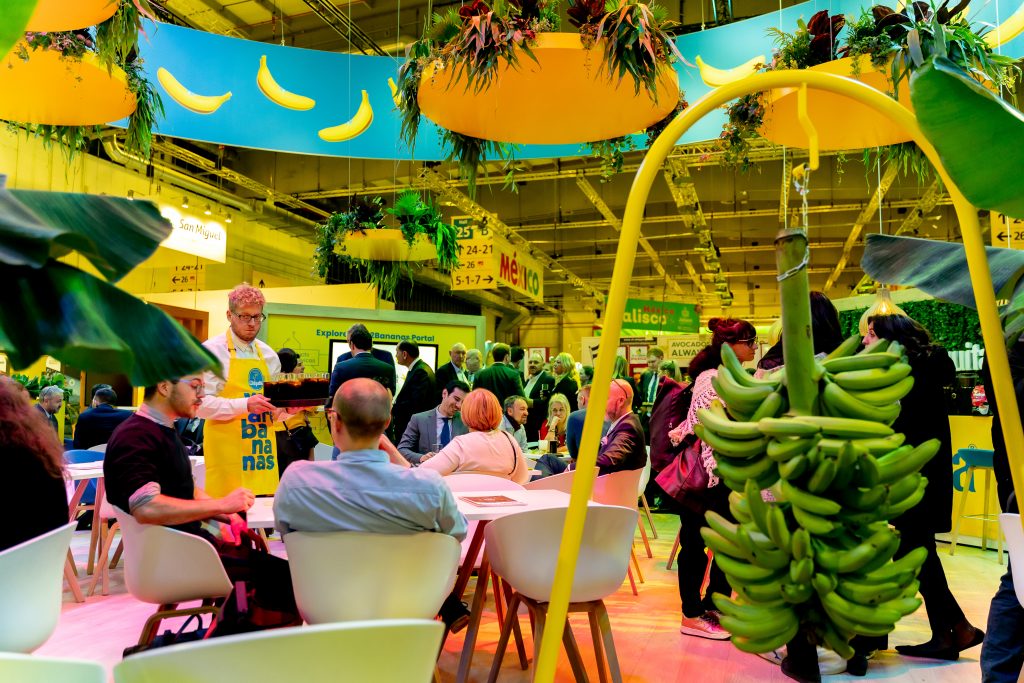 Another area of the booth was dedicated to the Miss Chiquita photo wall, with a dedicated photographer taking 3,000 photographs of visitors with Miss Chiquita throughout the fair. The open-plan format and attractions proved extremely popular with visitors, many of whom visited the booth to learn more about Chiquita during the fair.