Category Leadership
Chiquita Once Again Honored with Progressive Grocer's Category Captain Award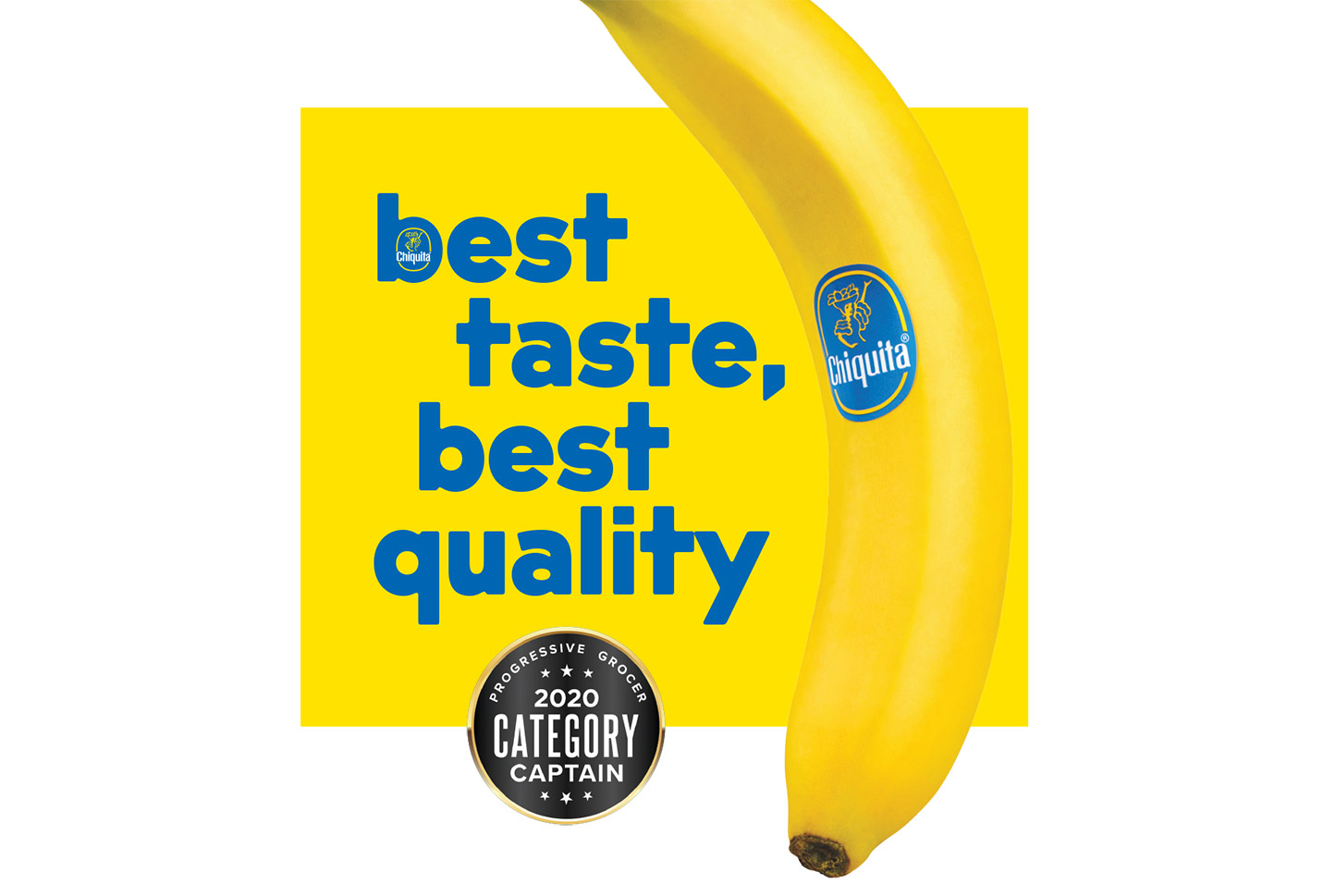 World's leading banana company has earned coveted title for twenty-one consecutive years
Year after year, leading grocery publication Progressive Grocer recognizes overall excellence in innovative, profit-generating category management efforts that help retailers grow sales and profits while satisfying shoppers through its Category Captain Awards. This year, stakes were even higher, as suppliers were also evaluated based on their agility, resourcefulness, and responsiveness as they navigated an unprecedented marketplace throughout 2020. Chiquita is proud to be named a 2020 Category Captain, a title the brand has held for more than twenty years, which reinforces its commitment to providing its nutritious yellow bananas to its loyal fanbase.
While reviewing submissions for our Category Captain Awards this year, our editorial team placed a heavy focus not only on successful consumer-based category management that supports retailer growth and profit, but also on how suppliers were able to pivot and adapt amid the unique challenges of this year. Chiquita impressed our team with their innovative campaigns and dedication to producing a quality product, and the company was again worthy of being recognized as a category leader.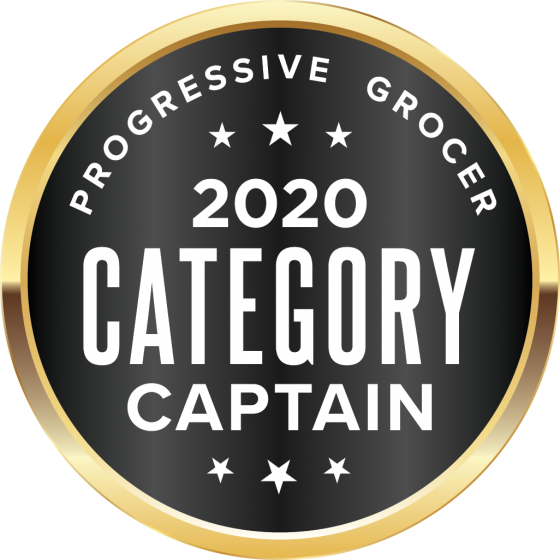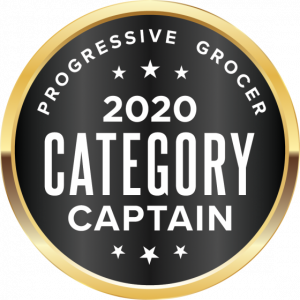 In spite of a more challenging year, Chiquita has continued its dedication to delivering the highest quality bananas to our fans. By showcasing unique partnerships with like-minded brands, innovative recipe creation, impactful corporate social responsibility and providing strategic shopper-centric solutions, we have been able to expand our reach and act as a source of reliability and comfort for consumers. We are humbled and proud to be recognized for our efforts by one of the leading authorities in the grocery space.
Through a strategic approach that leverages consumer trends and insights, Chiquita has led category management by reaching its target consumer, millennials, as they spend more time at home. Utilizing result-driven tactics such as secondary displays, synergistic partnerships and targeted social media posts, the brand has connected with shoppers in new and exciting ways.
Building on the Past
Secondary displays and cross promotions have proven to be most effective in creating category growth. Chiquita's secondary displays encourage consumers to purchase more Chiquita bananas while also increasing purchase frequency. Chiquita saw great success with an activation at a major Midwest retailer in 2018 and decided to expand this program in 2020.  Subsequently, the program resulted in a 2.2% lift for one customer within one week. With the objective to create partnerships across the store, Chiquita also used cross purchasing data driven insights to run a promotion with a leading Greek yogurt brand in seven retailers across the US in Fall 2019. After the nine-week activation period, the results measured a collective 1.3% lift for the banana category in test stores.
As the world moved indoors, social media became an increasingly indispensable communication platform. Chiquita has studied the evolution of consumer behavior in the digital space and leveraged its brand to demonstrate category leadership. Through a 2018 sticker campaign in partnership with Snapchat, Chiquita discovered an impressive 21 million impressions. Exploring further opportunities to build on this success, in 2020 Chiquita deployed a sticker activation in partnership with Spotify. Through the campaign, consumers were encouraged to scan the code on their banana for a customized playlist to enjoy various stay-at-home activities such as cooking and working out in a playful way. The campaign garnered an impressive 102 million impressions.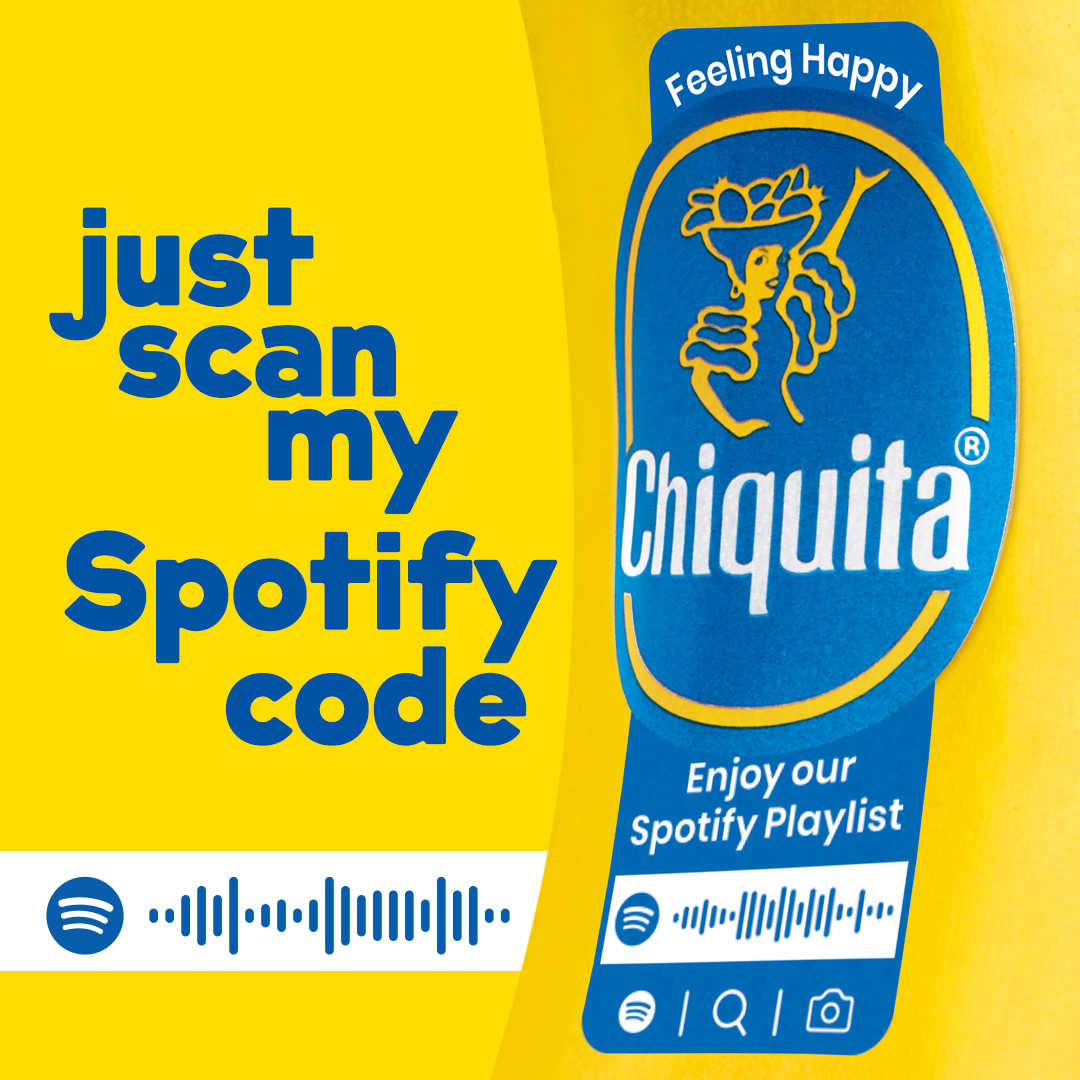 Further capitalizing on the digital momentum while promoting the health and safety of consumers, Chiquita leveraged the iconic Blue Sticker on social media by removing Miss Chiquita, communicating that she was leading by example by staying safe and staying home. In her absence from the Blue Sticker and while in-home consumption was trending up by 65%, Miss Chiquita met consumer needs by using Instagram, Twitter, and Facebook to promote innovative banana-centric recipes.
Building for the Future
A 2019, study revealed purchase frequency for bananas in the online channel was up +6.9% vs YA, significantly greater than the +1.3% increase for Total Grocery. The online channel also held the largest increase in household penetration. In January's first week, Total E-commerce Edible sales were up 44% vs YA. During the pandemic stockpiling weeks, this growth hit a peak of 95.5%. Understanding the importance of this channel for the category and its retailers, Chiquita supported the ever growing and relevant e-commerce channel with two major US retailers. In one such retailer, Chiquita used onsite display ads, programmatic display networks, and Pinterest, generating approximately 6% sales lift for the banana category in the activation period, while also compiling a 32.2% Product View Lift and a 42.5% Add to Cart Lift.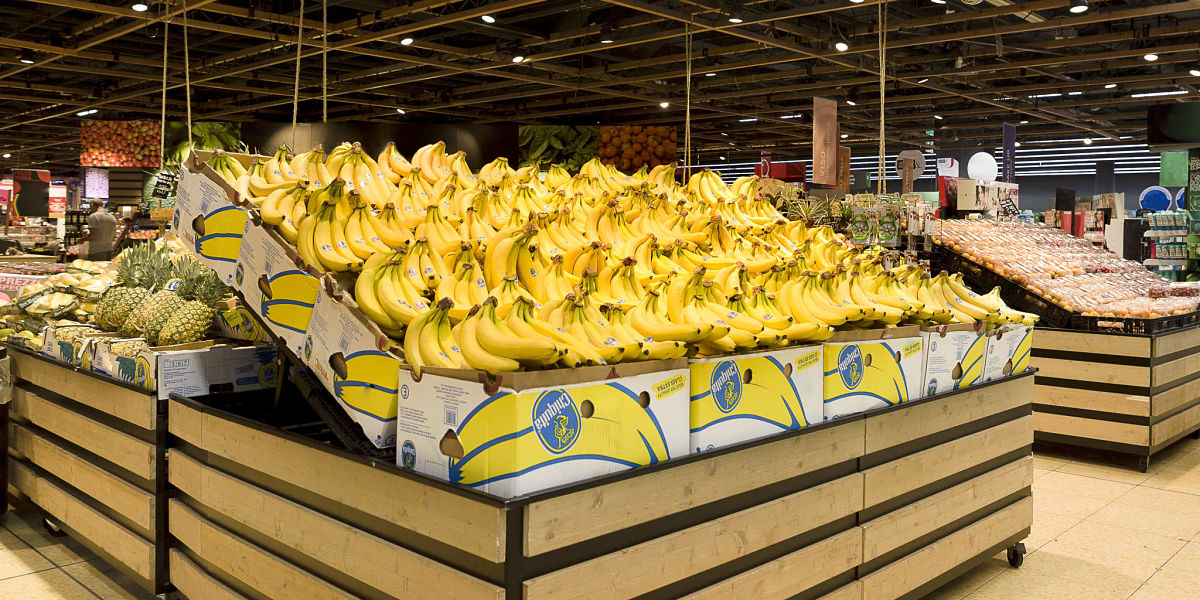 During peak pandemic months, grocery stores were flooded with stockpiling shoppers. Having monitored this behavior in Europe weeks prior, Chiquita predicted this trend would likely affect North America. Its supply chain was able to load additional fruit for the North American market in advance of the panic buying event and did not short any customers on conventional bananas. Quickly reprioritizing and adjusting, Chiquita focused on the safety of its customers and employees. Chiquita's supply chain response enabled them to transport conventional fruit to new customers who were not current Chiquita consumers during the height of panic buying. It also allowed for immense expansion of services to current Chiquita customers during those key weeks. Beyond the store, Chiquita donated over 10 million bananas through customer/retailer CSR programs and key national partnerships.
Recognizing the erratic marketplace caused by the pandemic, Chiquita established plans and protocols to adjust and adapt to the shifting industry needs. Utilizing their B2B portal developed in 2019, Chiquita offered virtual trainings for store employees, educational whitepapers for retail partners, and will be hosting a webinar for customers this Fall. Additionally, Chiquita participated in virtual fairs, being recognized for best use of visuals and overall design weighted on how well they replicated a physical trade show booth experience for virtual attendees. Tackling new challenges, Chiquita dedicated itself to servicing its partners not only physically but digitally to preserve and grow the business.
For more information, please visit www.chiquitabrands.com.
Please see hi-res images here.