Logistics & Transportation
Chiquita Celebrates 30 Years at the Port Terminal in Puerto Barrios
Chiquita celebrates 30 years as an operator at the Railway Port Terminal Puerto Barrios in Guatemala.
In February 2020, Chiquita celebrated 30 years operating at the Railway Port Terminal Puerto Barrios in Guatemala. The port sits in the Gulf of Honduras, 297 kilometers northeast of Guatemala City, and is the country's main Caribbean Seaport.
The world-renowned and world-famous Chiquita banana company has played a prominent role in local life around Puerto Barrios and Guatemala since the introduction of the railway from the banana plantations to the port in the late 19th century.
Chiquita is proud to be embedded in many local communities to help create sustainable change for the future in all the regions it invests. Chiquita is bringing long-term value to the local economy and society with assisting areas in growing by transferring knowledge, technology, and creating opportunities centered by the approach of the United Nations Sustainable Development Goals (UNSDG).
As part of Chiquita's vision to strengthen the country's exports, Chiquita has made investments to ensure a continuous process of modernization and expansion of the port's infrastructure. The investments have allowed the port terminal to be recognized by the National Port Commission as a port with high efficiency, excellent service and contribute to facilitating the export process and increasing country competitiveness.
The plan for investment started in 2017 upon obtaining the environmental permission, modernization of machinery, and the equipment necessary to manage cargo on patios. As well as the expansion of refrigerated storage capacity because Puerto Barrios specializes in managing perishable products in Guatemala and is the best in its field to do so.
The constant investment from Chiquita and with coordination from the government, allows the port terminal to continuously run efficiently to position itself as a reference with the national port system. This hard work and dedication provide its clients and users with immediate solutions to move cargo and its ships.
To commemorate the 30th anniversary, Chiquita hosted a family event for Chiquita employees and all collaborators in Puerto Barrios. The event was hosted in the Park Reyna Barrios facility that was re-built by Chiquita in January 2020 to support locals and workers having somewhere to meet and join local sporting programmers. During the event, we hosted dancers, clowns, fun activities for the children to play and enjoy with Miss Chiquita making an appearance to take pictures with everyone.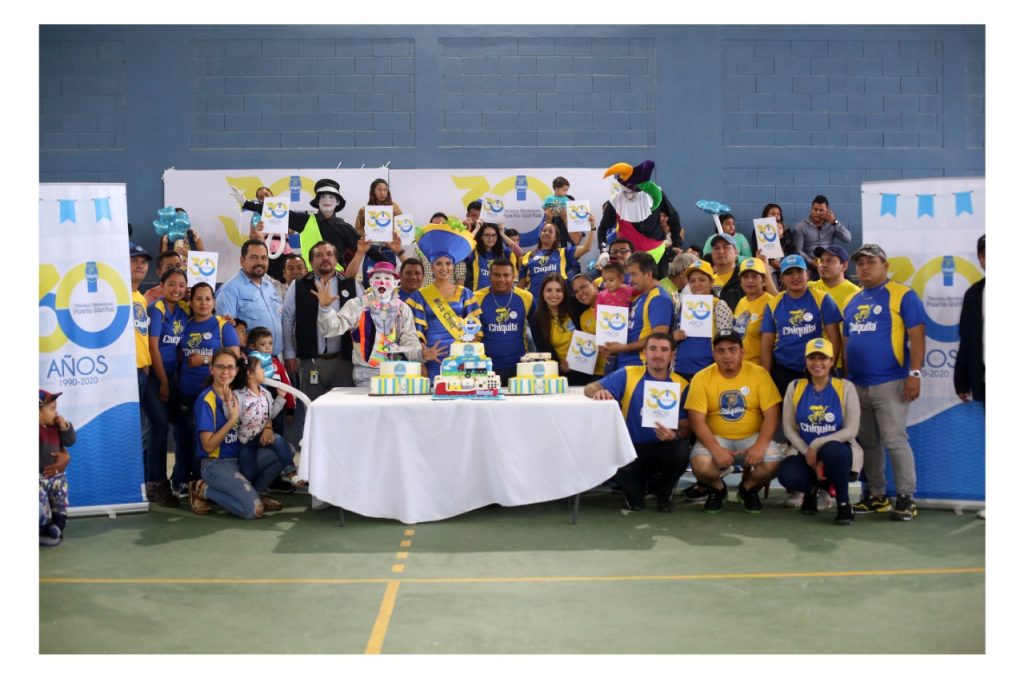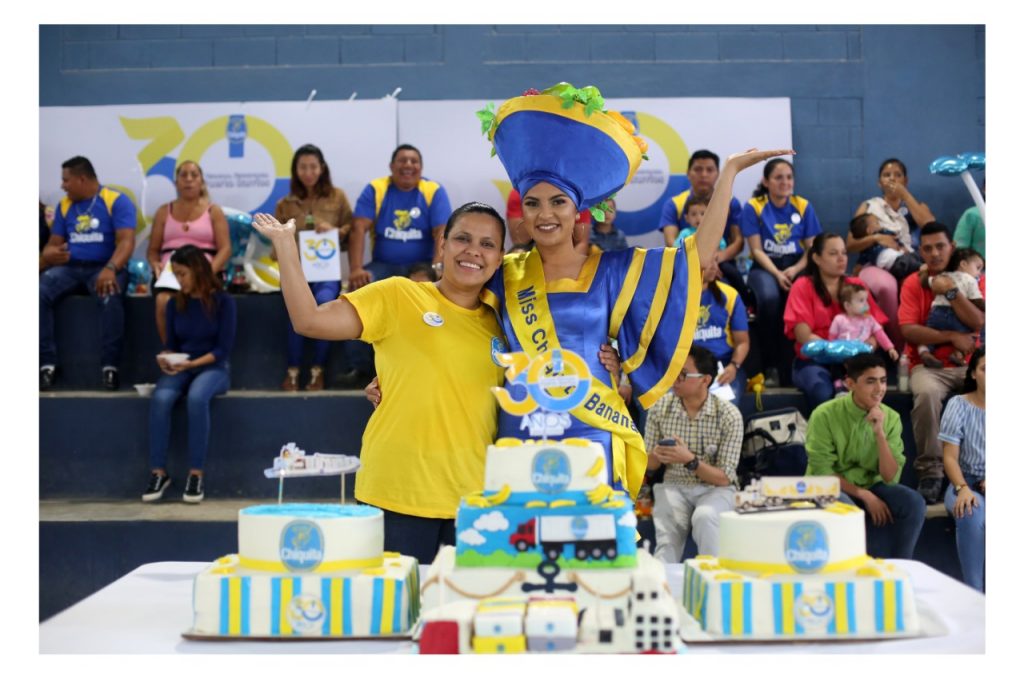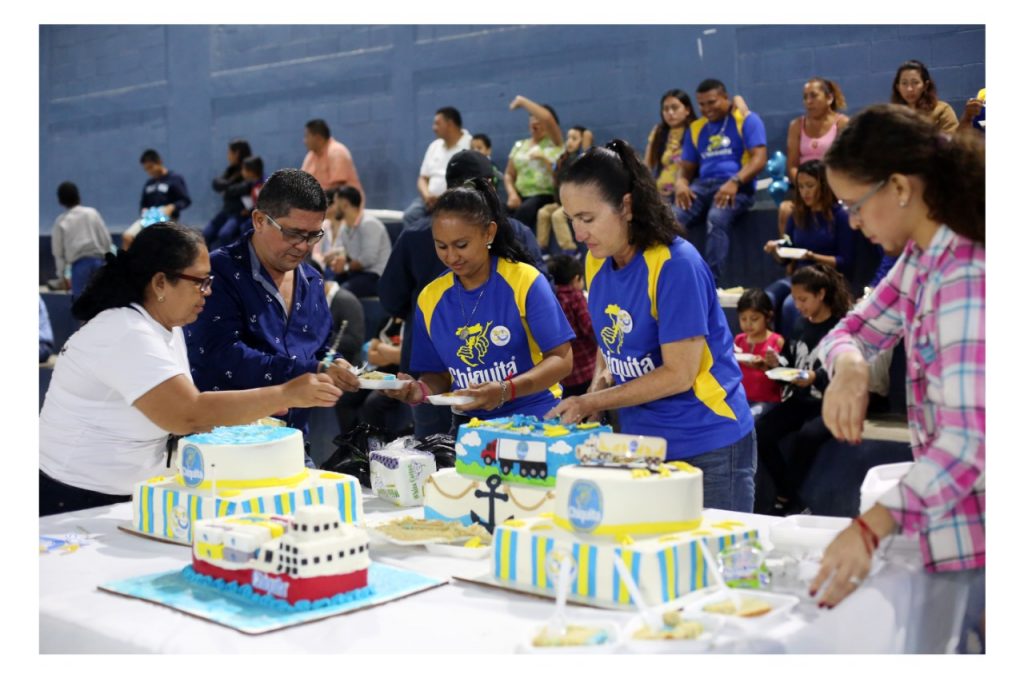 Puerto Barrios Facts:
• Ships all kinds of cargo from bananas to car parts
• In 2019, Puerto Barrios shipped over 450 TEUS
• Chiquita operates Puerto Barrios with international quality and high  standards
• The population is over 100,000
• The city's population is mixed between Afro-Guatemalans, Maya, Afro-Caribbean's and West Indians
• The area surrounding Puerto Barrios is home to Mayan ruins
• Chiquita built the region's hospital in 1910
• The port boomed in the late 19th century and early 20th century with Chiquita building the first railroad into the port